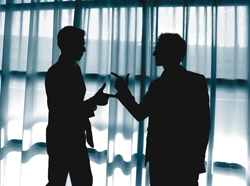 An individual is disqualified from receiving unemployment benefits in California if he has been discharged for misconduct connected with his most recent work (Unemployment Insurance Code, section 1256). The employer's reserve account may be relieved of benefit charges if the claimant was discharged for misconduct (sections 1030 and 1032).
Misconduct Definition and Unemployment Benefits
Misconduct connected with work is a substantial breach by the claimant of an important duty or obligation owed to the employer, willful or wanton in character, and tending to injury the employer. (Maywood Glass Co v Stewart). On the other hand, mere inefficiency, unsatisfactory conduct, poor performance as a result of inability or incapacity, isolated instances of ordinary negligence or mistakes, or good faith errors in judgment and discretion are not misconduct.
Even Serious Mistakes Are Not Considered "Misconduct" As Long As They Are Not Intentional
Thus, in Precedent Decision P-B-222 the claimant performed poorly despite being counseled, causing substantial loss to the employer. The appeals board found that the evidence did not establish a willful disregard of the employer's interest and held that no misconduct took place.
On the other hand, an employee who falsified signatures on accounting documents in order to submit them on time, despite being warned that it's against the employer's policy, was found to have engaged in misconduct and was disqualified from unemployment benefits.
Justified Absences (Due to Illness) Are Not Misconduct, Whether Approved or Unapproved 
Justified absences are also not misconduct whether approved or not. Thus, for instance, in Precedent Decision P-B-213, the appeals board held that neither the claimant's absence for two days nor her failure to advise her employer of her intended absence was misconduct, because of her preoccupation with the serious illness of her child.  Further, absence by illness does not constitute misconduct. (Precedent Decision P-B-216).
On the other hand repeated significant tardiness without reasonable excuse and despite warnings is likely to also be found misconduct by EDD.
If you are located in the Sacramento area and you have been denied unemployment benefits by EED, because the employer claims you have been fired for misconduct, feel free to contact us to discuss your legal options of appealing the denial.
And if the employer gave you a choice of either resigning or being terminated, make sure you read about what counts as good cause for resignation within the meaning of unemployment insurance code, and how resignation in this type of situation may affect your eligibility for unemployment benefits.