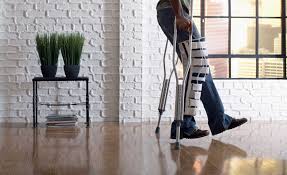 There are a several important things you need to know about the California SDI / State Disability Benefits:
To qualify for SDI disability benefits you must be unable to perform your usual and customary job duties due to an injury or medical condition, which would be found to be a disability, for at least eight consecutive days.
You must be employed or actively looking for work at the time of developing the disability that causes your inability to work and for which you are claiming SDI benefits.
You must be under care or treatment of a physician or another healthcare provider during the first eight days of your disability, and you continue treating during the period of your disability. The time when your disability benefits start can be adjusted according to the date when you start treating.
Your doctor must complete a certification of your disability.
You must not be applying for both unemployment benefits and SDI disability benefits for the same period of time, as that would be considered fraud and you will be penalized, having to repay excess benefits paid in addition to interest and penalties, and also run the risk of being barred from employment for unemployment benefits for several years, if EDD finds that overpayment occurred due to fraud. Remember, when you apply for unemployment, you tell EDD you are

able or "available" to work

and you are looking for work. On the other hand, when you apply for SDI, you are stating the opposite – you are

unable to perform your typical job duties.

If you suffer an on-the-job injury, you are unable to work as a result, and you filed a workers comp claim, apply for SDI benefits as soon as possible. This way, you will have income in case your workers comp claim is denied or delayed.
For more information about SDI benefits, please visit the official SDI benefits page.