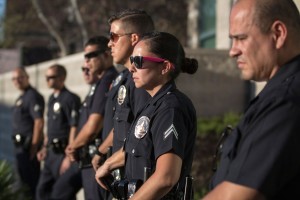 The FEHA (California Fair Employment and Housing Act) imposes on employers the duty to reasonably accommodate their employees' physical disabilities. Under the FEHA, "reasonable accommodation" means a "modification or adjustment at the workplace that enables the employee to perform the essential functions of the job held or desired. Nadaf-Rahrov v Neiman Marcus Group, Inc. (2008). If the employee cannot be accommodated in this or her existing position and the requested accommodating is reassignment, an employer must make affirmative steps to determine whether a position is available.
A reassignment, however, is not required, if there is no vacant position for which the employee is qualified. The responsibility to reassign a disabled employee who cannot be otherwise accommodated does not require creating a new job, moving another employee, promoting the disabled employee or violating another employee's rights. What is required is the duty to reassign a disabled employee if the already funded, vacant position at the same level exists. Thus, in Prilliman v United Air Lines, Inc. (1997), the court noted that an employer who knows of the disability of an employee has an affirmative duty to make known to the employee other suitable job opportunities with the employer and to determine whether the employee is interested in, and qualified for, those positions, if the employer can do so without undue hardship or if the employer offers similar assistance or benefit to other disabled or non-disabled employees or has a policy of offering such assistance to any other employees.
Thus, in Cuiellette v City of Los Angeles (2011), the police officer was able to establish a failure to accommodate claim after he was refused reassignment to light duty, because he was able to show that LAPD had a long-standing policy and practice of having permanent, light-duty assignments, in which it places police officers, who because of medical restrictions, could not perform all the essential duties of a police officer. At trial, one officer testified that around the time of Plaintiff's request for a light duty assignment, the LAPD employed about 8,500 sworn officers, approximately 3,000 of whom worked with medical restrictions. Of the the 3,000 police officers with medical restrictions, the LAPD employed about 250 officers in permanent light duty positions that would not allow them work the field.  An employer might also have an obligation to reassign a disability employee where an already vacant position on the same level exists. In many cases, a disabled employee has preferential reassignment rights over other applicants or existing employees.
In disability discrimination cases, a plaintiff proves that he is a qualified individual for a position that he wanted to be reassigned to by establishing that he can perform the essential functions of the position to which reassignment is sought, rather than the essential functions of the existing position. Jensen v Wells Fargo Bank (2000).