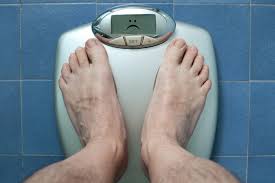 Even though, generally being overweight is not considered a workplace disability, under ADA or FEHA (California Fair Employment and Housing Act), in some cases an obesity can be a protected disability. In Cassista v. Community Foods, Inc. (1993) 5 Cal.4th 1050, 1052, the California Supreme Court held "that weight may qualify as a protected 'handicap' or 'disability'within the meaning of the FEHA if medical evidence demonstrates that it results from a physiological condition affecting one or more of the basic bodily systems and limits a major life activity." Interpreting the same statutory language as currently found in Gov Code section 12926 (m)(1)(A), and relying on federal anti-discrimination law for guidance, the Court concluded that "an individual who asserts a violation of the FEHA on the basis of his or her weight must adduce evidence of a physiological, systemic basis for the condition."  Numerous federal decisions have held, consistent with Cassista, that obesity does not qualify as a disability under the ADA unless it has a physiological cause. See Morriss v. BNSF Railway Co. (8th Cir. 2016) 817 F.3d 1104, 1108-1111.
A recent California Appellate decision in Cornell v Berkeley Tennis Club is instructive on how an employee can establish that his obesity is a disability. One easy way to do so is to obtain a declaration or a sworn opinion from a doctor (i.e. deposition testimony) that the employee's obesity is more likely than not caused by genetic issues that affect metabolism or some other cause which is beyond a person's immediate control, as opposed to obesity caused by overeating.
When the the employer disputes whether obesity (or another condition_ qualifies as a disability at a summary judgment stage, it's important to remember that the high burden is on the employer to prove that the condition is not a disability. In other words, the fact that the claimant doesn't have unequivocal evidence that his excessive weight is a disability is not sufficient grounds to dismiss the case. After all, a defendant (employer) moving for summary adjudication must present evidence that either "conclusively negate[s] an element of the plaintiff's cause of action" or "show[s] that the plaintiff does not possess, and cannot reasonably obtain," evidence necessary to establish at least one element of the cause of action. Aguilar v Atlantic Richfield Co. (2001) 25 Cal.4th 826, 853-854.  To meet this burden in this type scenario, and employer would have to present its own evidence establishing that a worker's obesity does not have genetic or physiological reasons. Every attorney facing a summary judgment (motion to dismiss) in this type of case, must keep in mind and use the Aguilar case to remind the court of this high burden of proof on the employer in order to have that motion denied and be allowed to proceed to trial.