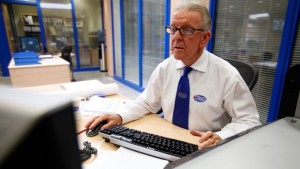 The recent Ninth Circuit Court France v Johnson decision is a helpful age discrimination for those employees who wish to file a claim for failure to promote based on age or for wrongful termination based on age discrimination. The France case held, among other things, that even though the claimant generally needs to show in an age discrimination case that another employee who was treated more favorable, was at least ten years younger, even if the age difference is less than ten years, it might still be possible to make a claim.  The France Court noted that an employee who is not ten years or more older than his replacement can produce additional evidence to show that the employer considered his age to be a significant factor, relying on another case – Hartley v Wisc. Bell (7th Cir. 1997). Thus, in France the court found that the age difference of eight years in conjunction with (a) repeated discussions about retirement with the claimant; and (b) statements suggesting the employer's preference for "younger" and "dynamic" agents was sufficient to make the age discrimination claim.
The court also noted that the timing of the retirement discussions was also significant, as those discussions took place just a few months before new positions were created and multiple promotions were granted. This at least suggests that those retirement were "strategic" in a sense of trying to push out older employees and prevent them from being promoted, even though they were probably the most entitled to be promoted.
Age discrimination cases are typically hard to prove. However, a careful evaluation of all the circumstances surrounding the way an older employee is treated or terminated can be quite helpful in determining whether there sufficient evidence to make an age discrimination case.
The video below discusses  several useful tips on what you should be doing in order to enhance your potential age discrimination and wrongful termination claim, when you notice age discrimination at your workplace, and you know that the employer will soon try to fire you and replace you with a younger employee
[embedyt] http://www.youtube.com/watch?v=MEYdcvAE17w&width=400&height=255&centervid=1[/embedyt]