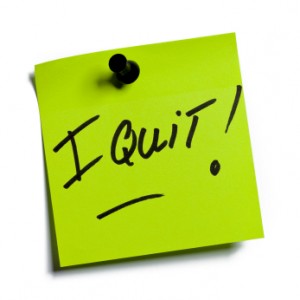 Many employees incorrectly assume when quitting their job that they will qualify for unemployment benefits because they have good cause for resigning. In many cases, however, their reason for resignation, falls far short off that standard. Under the law, "good cause" for resigning within the meaning of unemployment insurance code means substantial, compelling reason for resignation that would leave no viable choice to a reasonable employee in your place except for resigning.
Thus, various common or trivial workplace issues at work are not considered good cause for resigning. Office politics, typical internal conflicts with co-workers or management, unfair treatment or unjust performance evaluations, being micromanaged, being denied a promotion when you think you earned it, etc… are not "good cause" in EDD's eyes when it comes to unemployment benefits.
Some of the reason that would likely be found to be a good cause for quitting are (1) having your wages reduced by 1/3 or more; (2) having your employer move to another city two or more hours away and making your commute substantially more difficult; (3) workplace violence or egregious harassment that the employer systematically failed to remedy; (4) significant changes in your personal that make it impossible for you to continue working for the employer, even after you explored all other reasonable alternatives; and alike significant challenges.
You should consult an experienced employment attorney about your potential unemployment benefits eligibility when you quit your job, if it's an important issue for you. An attorney should help you determine whether you will qualify for unemployment benefits once you resign given your specific situation and circumstances.