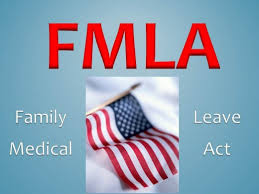 FMLA – Family Medical Leave Act creates two interrelated employee rights: (1) a qualifying employee has the right to use a certain amount of leave for protected reasons, and (2) that employee has a right to return to his or her job or an equivalent job after using the FMLA protected leave according to 29 USC 2612(a) and 2614(a).
It is unlawful for any employer to interfere with, restrain, or deny the exercise of or the attempt to exercise the substantive rights guaranteed by FMLA. When an employee alleges a violation of FMLA, it is known as interference or entitlement claim. FMLA doesn't just provide leave for leave's sake, but instead provides leave with an expectations that an employee will return to work after the leave ends. Thus, evidence that an employer failed to reinstate an employee who was out on FMLA leave to her original or equivalent position establishes a denial of the employee's FMLA rights.
From the employee's perspective, the power of this FMLA leave and reinstatement rights is that when the employer violates that right, the employer's intent is irrelevant to a determination of liability for that violation in court. In other words, whether the employer violated FMLA on purpose or because they didn't know any better, the company will still be liable for this violation.  Even if the FMLA leave violation if a completely innocent mistake, it will not be a defense in court, and this makes sense. After all, the end result – the damage to the employee is the same whether the employer acted intentionally or by mistake.
Although the FMLA creates a right to reinstatement to work after that leave ends, this right is not without limits. The FMLA is clear on this point: "Nothing in this law shall be construed to entitle any restored employee to any right, benefit, or position of employment other than any right, benefit or position to which the employee would have been entitled had the employee not taken leave." 29 USC 2614(a)(3)(B). For instance, if a certain employee is to be laid off or transferred for a legitimate, not illegal reason, such as restructuring or reduction in force, taking FMLA leave is not going to protect him/her from that legitimate, lawful change in employment.
If you are planning on taking FMLA leave, make sure you learn about how to correctly request FMLA medical leave from your employer. Also, be sure that you don't make the mistake of submitting an insufficient medical note to your employer in support of your absence. And if you have any other questions about FMLA medical leave or other types medical leave, or if you have been discriminated or retaliated for exercising your FMLA leave rights, while being employed in the Sacramento area, feel free to contact us to discuss your legal options.