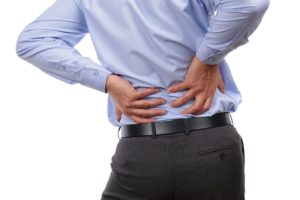 The U.S. Equal Employment Opportunity Commission (EEOC) announced filing a lawsuit on July 19, 2017 against the Hershey Company for allegedly refusing to accommodate a disability and later firing a disabled employee. "Employers cannot ignore a request for a reasonable accommodation from an employee with a disability," said Nancy Sienko, director of the EEOC's Seattle Field Office. "The law requires an employer to explore possible solutions to ensure that a worker can perform the essential functions of her job and continue remaining part of the workforce by following basic workplace disability laws."
The plaintiff Kristina Williams was hired by Hershey in 2011. It is claimed that the company knew at the time about her herniated discs issues and lifting restrictions. In 2015, Williams was diagnosed with spinal stenosis and needed to take a short medical leave. Upon returning to work, she requested to divide her daily break into smaller portions to help her stay within her lifting restrictions. The employer purportedly denied the request, effectively suspended her for three months, and later fired her for highly questionable reasons.
"Employers cannot unilaterally decide to respond to an injury by refusing to allow an employer to return to work," said EEOC supervisory trial attorney John Stanley. "According to the ADA, the exploration of possible accommodations must include the input of the employee. The EEOC seeks monetary damages for Williams, management training on anti-discrimination laws, and posting of notices at the work site.  EEOC is very picky about which cases they take on and pursue. It's likely that the reason this case was selected is to draw attention of a large employer to the importance of complying with law. One goal is to make sure that Hershey's policies are changed and enforced in a way that would prevent future violations of their other employees' disability rights.
Back injuries and other issues affect thousands of both blue color and white color workers. After all, back pain can affect a laborer's ability to work as much as an office worker who struggles with prolonged sitting in an office.